Service FAQs
Driving with confidence means--among other things--knowing when your car may be telling you that it needs mechanical attention or upkeep. While our numerous service locations have the OEM-trained technicians that can handle practically any need that arises, you might wonder if that rattle, squeak, or check engine light is really indicating a problem worth addressing with your time, and potentially, money.
For the team behind the family of Helena Motors showrooms, having you expend those resources and effort when you don't have to won't do. Here are some common questions about when your car, truck, or SUV might need service, along with some answers to steer you in the right direction.
Servicing Your Car - Frequently Asked Questions
What is a "service interval?" . More common in modern cars, a service interval describes the recommended maintenance schedule a vehicle requires between visits. These differ from one carmaker to another and between individual models, however, they regularly center around when that car will need its engine oil and filter replaced, brakes serviced, and tires rotated. Your owner's manual will contain the stipulated interval for your car, however, weather, extreme road conditions, and other factors may play a role.
How often should I get my oil changed?. While some newer cars might have systems that will alert you when your oil quality or quantity needs attention, the most common alert is the presence of a check-engine light. If this occurs, check the amount remaining and its saturation by using a dip-stick. Be advised, a check-engine light can also be a sign of a loose gas cap, or another issue. If you're able to rule out oil, however, we recommend stopping by.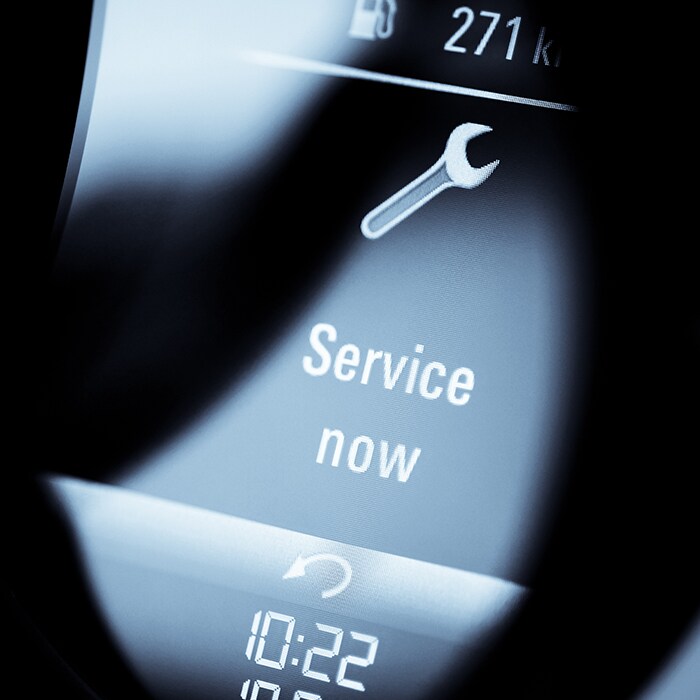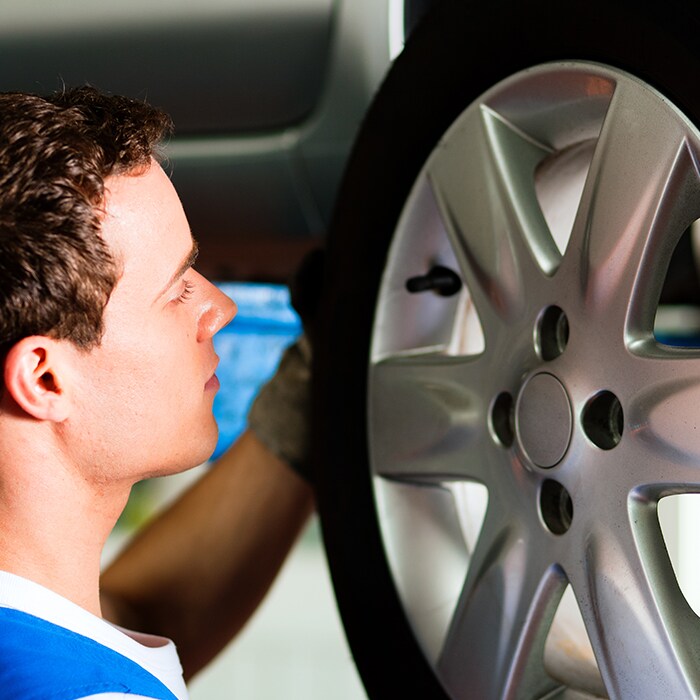 How can I tell if I need brake service? . Although not always palpable, brake replacement may be required if your car pulls to one side when slowing, the pedal sinks to the floor under constant pressure, the sound of squeaking, scratching, or grinding, and the presence of an instrument panel light. Some problems, however, aren't easy to feel. If you can, you can check the brake disc diameter (if visible), and check the remaining measurements against those found in your owner's manual.
Is my battery starting to die?. Without a healthy battery, your car may experience intermittent trouble starting, or not start at all. Sometimes, the alternator might be the culprit. Other times, the presence of a continuous clicking noise or no sound when you turn the ignition, and a weak charge are signs it's a battery issue. Both can be replaced or serviced at one of our facilities.
Can preventative maintenance affect how often I need to stop in for service? . While being aware of the ins and outs of your car may help you avoid costly repairs, it's no substitute for regular visits to a certified mechanic. However, checking oil, engine coolant, brake and transmission fluid, as well as being aware of tire tread depth and even wear will enable you to spot some crucial issues before they arise.
Looking for answers to a question regarding your specific make and model of new Toyota, Honda, Ford or Lincoln? If you haven't checked your owner's manual, it might contain the solution. If you don't yet own the model you're inquiring about, or would prefer to speak to one of our maintenance and repair professionals, you can contact us at our Helena, MT location when it's convenient.